Upholstery and Leather Cleaning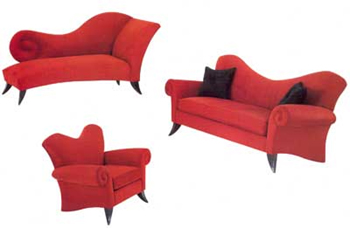 Here at Jen's, we specialize in restoring the beauty, vitality and original freshness of all your upholstered furniture. Deep down and fabric restoration can effectively and economically extend the life of your upholstery by removing contaminants such as household dust, dust mites, pollen and tender. We make special consideration for each individuals piece of furniture to determine the most effective treatment. Such characteristics as color fastness, fabric stability, age and most others can have a dramatic effect on the method used.
Dust Down
Maybe your upholstered furniture hasn't been cleaned in years, but still looks pretty good. For only a fraction of the price of a professional cleaning our technicians can provide a thorough vacuuming of your furniture. By removing dry soil contaminants like household dust, dust mites, pollen and dander you can freshen up your furniture without putting a strain on your budget. Let Jen's restore the beauty and freshness of all your upholstered fabrics.
Leather Cleaning
We provide a comprehensive Leather Cleaning Service. This is a safe, no mess - no fuss service where a leather cleanser is applied to remove all soiling from the surface of the leather hide. This is a time consuming process, completed by hand to ensure that your valuable soft furnishing is restored to as close to as-new condition as possible.
When the leather has been professionally cleaned and restored a refinishing cream and a protective coating is applied to further enhance the appearance and protect the leather from wear, tear and spills.
Special Treatments Available:
pots and stain removal
Sanitizing and deodorizing
Scothgard 3M protection
Pet odor treatment
Disinfecting treatment
Steam/ Dry cleaning
Mildew removal
Leather cleaning and revival